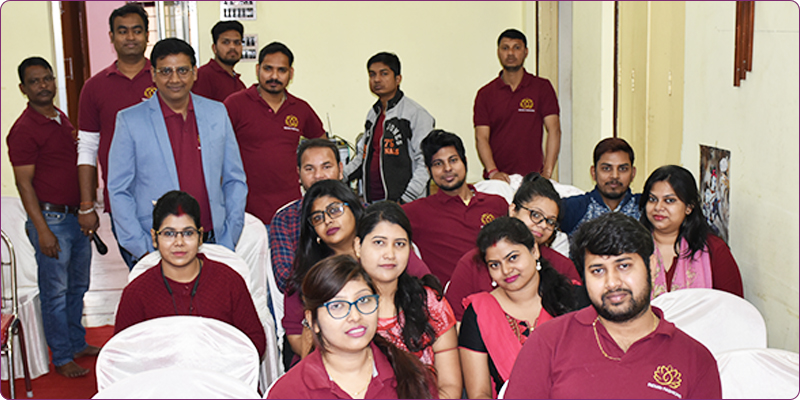 Company Profile
Established in 2003, A2Z Jewel (a unit of Kritanjali Creations Pvt Ltd) is a B2B platform, where wholesale buyers can buy the best quality Of Jewellery. Today we are the leading e-commerce company catering to the International Jewellery B2B market. We are currently exporting our fashion jewellery to over 25 countries worldwide.

We have been instrumental in creating over 500 successful Fashion jewellery brands worldwide with over 1000 happy and regular customers and still counting. With a huge storehouse of over 6000 new and unique designs coupled with a very efficient in-house designing team and passionate consumer support team, we are now a well-known name in the International b2B Jewellery Market.
Location
The Administrative Office of A2Z JEWEL (https://a2zjewel.com/) is located in the city of Asansol in West Bengal (eastern part of India). In a 4000 square feet office, located in a serene atmosphere, a Team of around 30 professionals in our Administrative office takes care of the Marketing, Customer Support, Quality Checking, Photography, Inventory and Dispatch Departments.
Our Manufacturing Unit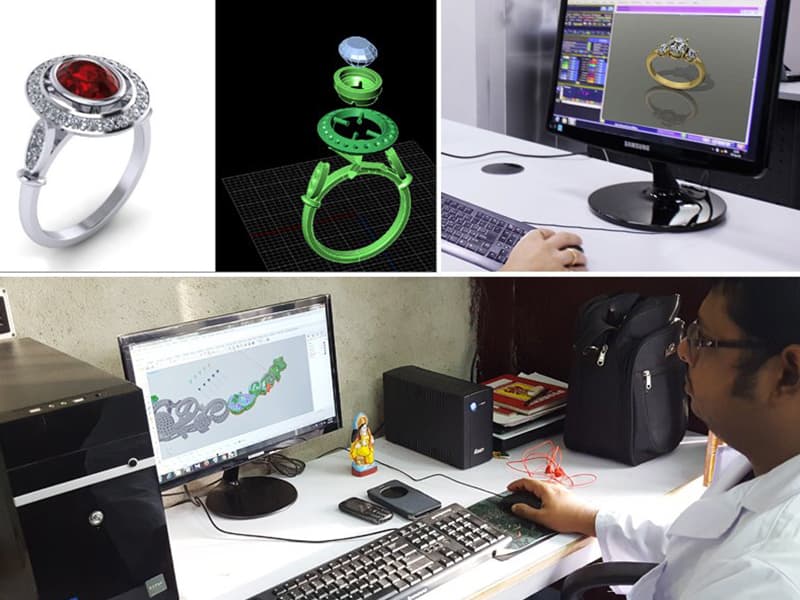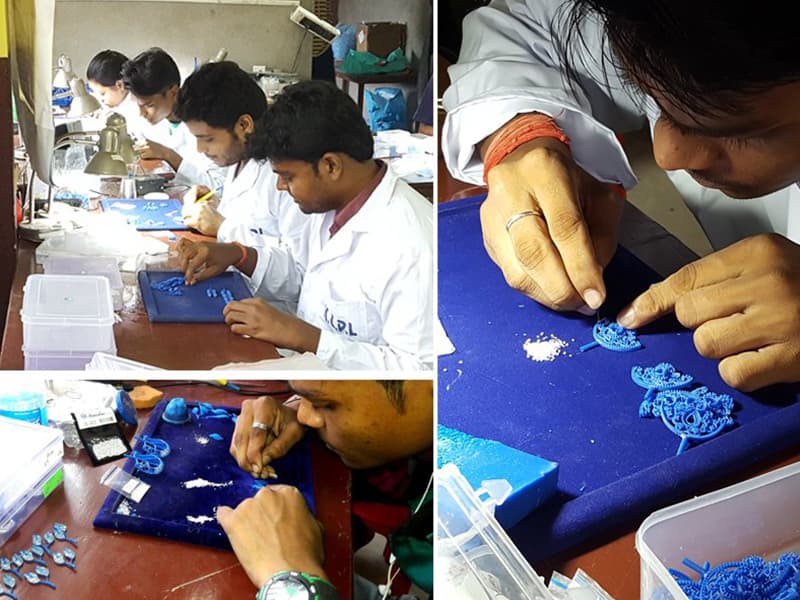 Our Manufacturing Unit is located in Hoogly District. Around 350 Craftsmen make our Team of Jewellery Creators. They include Jewelry Designers and other Craftsmen.
Facts And Figures
Year of Establishment: 2003
Major Markets: USA, Canada, Nigeria, Ghana, Australia, UK, France, Germany, Malaysia, Singapore, UAE.
Number of Employees: A2Z JEWEL consists of is a strong team of around 30 Employees in the Administrative Unit and around 350 Craftsmen spanned across 4 Production Units.
Our Achievements
Served More Than 5000 B2B Customers: At A2Z JEWEl Jewelry is a serious business. Starting from, passionately designing each and every piece of Jewellery, and till finally shipping them to our Customers, each step is done with utmost sincerity. Due to this focus and perseverance, we have been able to happily serve more than 5000 B2B customers in the last 14 years.
Manufacturing Partners Of 150 International Brands: We also have the honour of being trusted manufacturing Partners of more than 15 Brands of Jewelry Companies across USA, Canada and Europe.
Tie-Ups With More Than 70 Retail Jewelry Chains: We currently cater to more than 30 Retail Jewellery Chain Stores across US, Europe, and Asia. have a team of Designers whose expertise and creativity have surprised many.
Our Strengths
Detail knowledge of Foreign Trade procedures with almost 25 countries.
Manufacturing only export quality Jewellery and adhering to all International Standards.
Maintaining a Huge Variety of 10000+ designs In-Stock, which are available for immediate dispatch.
Highly Innovative. We presently create more than 300 new designs every month.
Strong Supply Chain Management.
Tie-ups with DHL, FedEx and UPS with special rates to provide the lowest Shipping Charges.
Prompt Delivery services to any country in the world. Capable of serving 200000+ pin/zip codes across the world.
Same day Dispatch Facility. Order Today and we dispatch Today! No Delays.
In-house Research & Development Team to understand changes in Market Trends.
In-house Jewellery Designing Team which helps to create awesome designs.
Strong Customer Service Team containing efficient Customer Relationship Managers
Our Infrastructure: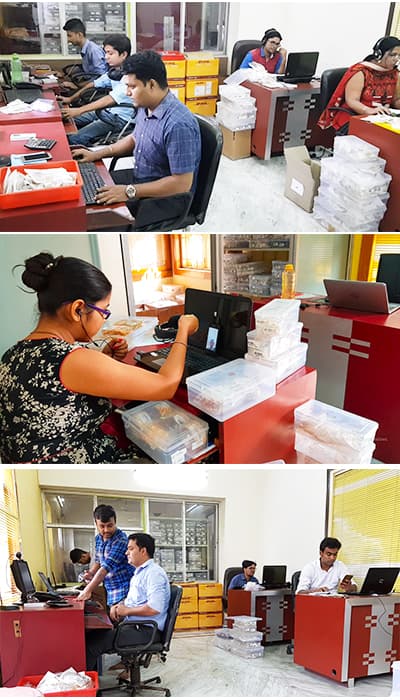 he 16 years of success of A2Z JEWEL could not have been possible without the constant efforts from the part of our back-end team who work day and night to make the experience of our customers smooth and flawless.

The back-end team is divided into many sections to distribute the tasks equally and work in a fast and efficient way. The following points would make the back-end process that goes on to keep your journey with us trouble-free:
The Customer Relationship Managers - The Customer Relationship Managers keep a track of the customers registering to our website or customers placing enquiries through Whatsapp or email, and communicating with them about their requirements and assisting them through the sales and after-sales process.
The Administrative Department - The Administrative Department consists of a team of professionals who manage and maintain the website and our social media platforms.
Jewellery Designers: Our Team of Jewelry Designers and Market Analysts have the ardent task of doing market research and designing Jewellery according to to latest trends in Fashion Jewelry Industry.
Other Back Office Departments: :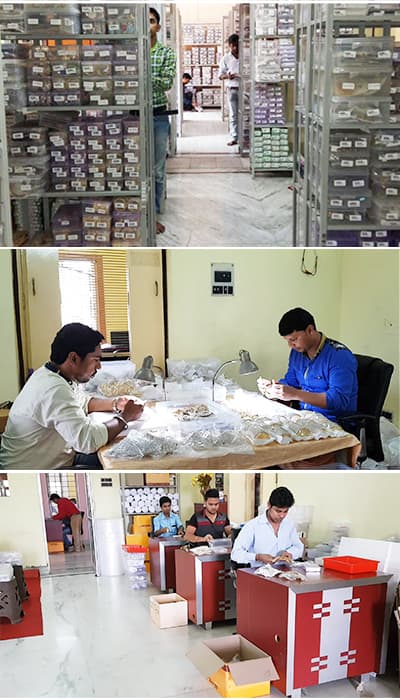 The Coding and Inventory Department - The personnel in the Coding and Stock Department are assigned to code all the products that arrive from the factory to our Inventory point.
Quality Check or QC Department - The personnel in the Quality Check Department are assigned to inspect and examine all the jewellery in detail when they arrive at the Inventory Point from the factory, and then again when they are about to be packed for final shipment to the customer.
The Packaging Department - The personnel in the Packaging department are assigned to pack all the pieces of jewellery securely to prevent any damage during their long journey from our administrative unit to the door-steps of our customers.
The Accounts Department - The personnel in the Accounts Department are assigned to prepare the invoice for all our customers and also to schedule the parcels with the respective courier companies that would ship them to our customers worldwide.

It is the coordination and teamwork of all these departments together assures the smooth functioning of A2Z Jewel and to the constant addition of happy customers to our family.